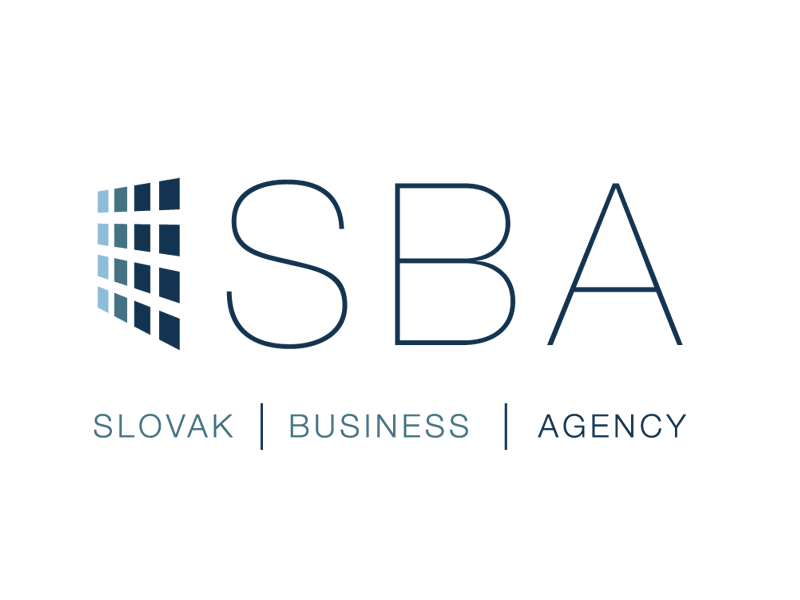 Partnership organization, Slovakia
The Slovak Business Agency (till February 28, 2014 NARMSP) represents a crucial and the oldest specialized institution in Slovakia from the point of view of the support of small and medium businesses. It was created in 1993 by a mutual initiative of the EU and the government of the Slovak Republic. It is the unique platform of the public and private sector.
Founding members: Ministry of the Economy of the Slovak Republic, Association of Businesspersons of Slovakia, Slovak Trade Association
SBA VISION
The SBA wants to be the first choice of Slovak companies in the creation and development of business.
SBA MISSION
A comprehensive aid to businesspersons in accordance with the initiative principles of the Small Business Act.
The comprehensive support of business at the national, regional and local level.
Strengthening the competition of businesspersons within common EU trade and third country trading.
SBA GOALS
To increase the rate of enterprise survival on trades
To increase employment in the private sector
To increase the innovative performance of Slovak enterprises
To stimulate the business spirit
To prevent enterprise marginalization
To increase the competition of the Slovak business environment and Slovak enterprises
Homepage: sbagency.sk